star54kar.livejournal.com
Hey everyone!
I want to thank everyone who has already voted in
yesterday's poll
regarding the start of a new monthly challenge and a monthly digest here at

hp_misfitfics
. Your opinion is very important to me, so if you have yet to cast your vote, please take a moment to do so.
I'm also very happy to announce that I have finally created new promotional banners for our community. This is something that I have been wanting to do for a very long time, and I finally feel like there are enough banners to accurately represent the wide variety of interests we have here at

hp_misfitfics
. I feel very confident that you should be able to find at least one to suit your personal tastes.
Please feel free to snag as many as you would like to post on your profile page or at your journal. Lets make sure that the wide variety of gen fic out there knows for sure that it can find a home here among our readers here at

hp_misfitfics
!
I thank you from the bottom of my heart for being such a wonderful and supportive community, and I hope that you continue to enjoy the banners and all of the wonderful fic that's sure to come!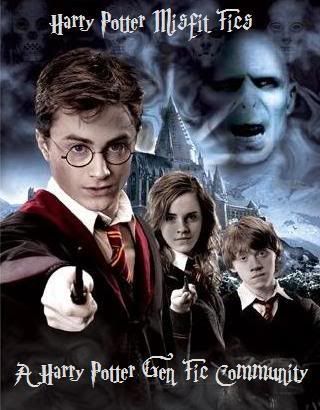 The Original Misfit Fics Banner

Art by

caladan_dd
Albus Dumbldore Banner

Art by

mudblood428
Bellatrix Lestrange Banner
( A lot more banners behind the cut!!! )